SubCulture Now Offers Breakfast Burritos
Join us for fresh delicious green chile burritos made with local ingredients!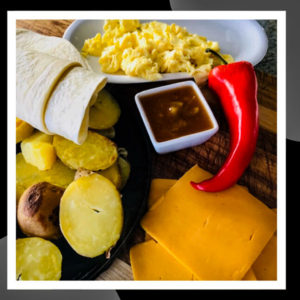 When:   Friday-Sunday 9AM – Noon
Where: On The Patio of SubCulture
What: Meat & Vegetarian Breakfast Burritos
Prices*: $5 Meat  $4 Veggie
Ingredients:   Green chile, Yukon gold potatoes, Sharp cheddar cheese, Pan scrambled eggs, Raquelito tortillas, Daily Meat
*Pricing may vary for delivery and/or minimums.
Breakfast Burrito Catering & Delivery
If your office or small group is looking for a delicious way to start the day, we cater our breakfast burritos! Bike delivery for individual orders* and office delivery is available.